Life Insurance 101:
We know Life insurance can be scary. We want to make it easy for you to research the products available, determine how much insurance you want, and get your family protected. Let's Get Started!!
Go to Term Life Insurance
Term Life Insurance
The perfect product for "If you Die" before your retirement years. Term insurance will provide the money your family needs to stay in your home, pay for college and continue your income until retirement.
Go to Universal Life Insurance
Universal Life Insurance
Permanent insurance (Universal Life & Whole Life) can provide lifelong protection, and the ability to accumulate cash value on a tax-deferred basis. Unlike term insurance, a permanent insurance policy will remain in force for as long as you continue to pay your premiums. Universal Life offers flexible and adjustable premiums that give you the option to make higher premium payments when you have extra cash on hand or lower ones when money is tight.
Go to Whole Life Insurance
Whole Life Insurance
If you're the kind of person who likes predictability over time, Whole Life insurance might be right for you. It provides you with the certainty of a guaranteed amount of death benefit and a guaranteed rate of return on your cash values. And you'll have a level premium that is guaranteed to never increase for life. Another valuable benefit of a participating Whole Life policy is the opportunity to earn dividends.
Go to Final Expense Insurance
Final Expense Insurance
A type of Life Insurance designed for clients that want to protect their families from the burden of their funeral and other smaller debts. Simplified issue means fast processing times without the invasive underwriting.
Life Insurance Planning
The best Life insurance plans cover both "If you Die" young with term insurance, and "When you die" in retirement with permanent insurance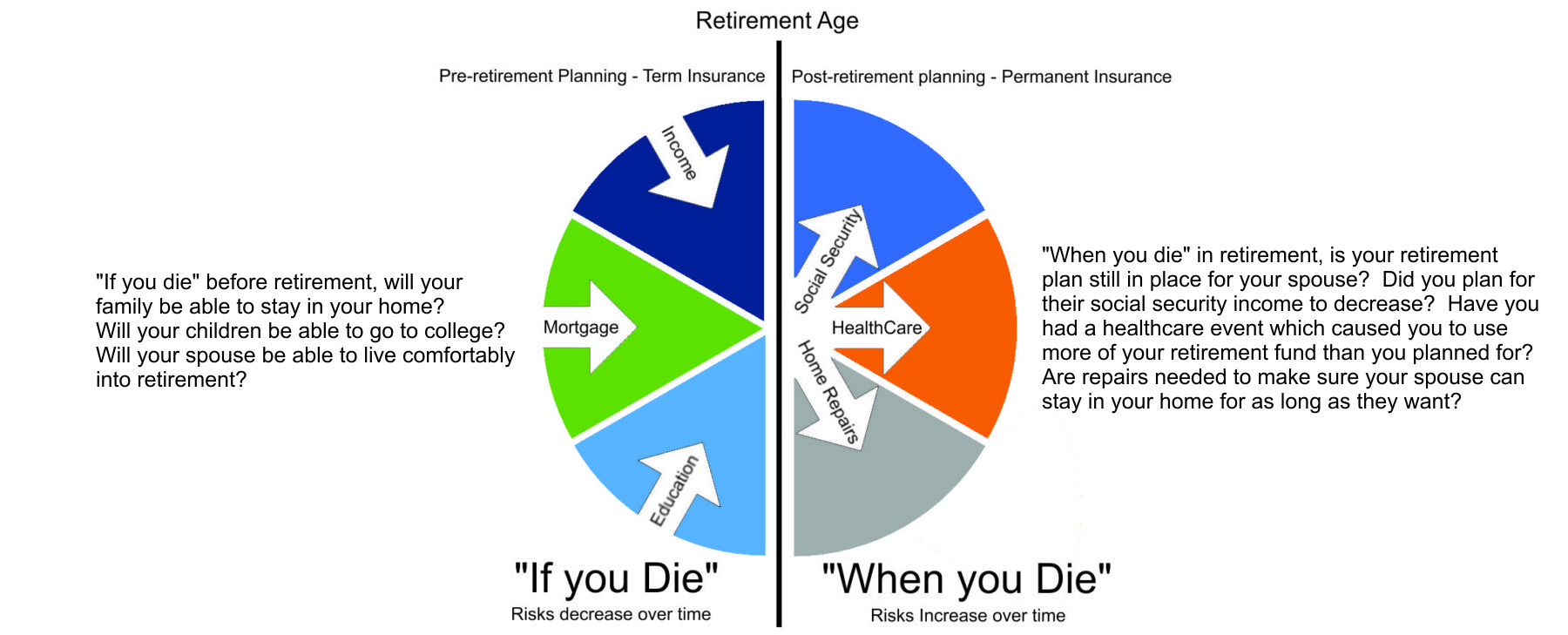 Worried that you're not in perfect health? Life Insurance may still be an option
Looking for low cost term insurance but not
sure how much you need?
Determine your needs, Discover the cost, Get Protected!
Have a question? Contact Us
Meet our Team:
Know what your looking for?